Resource Hub
The BLC Employee Resource Hub is your place for quick and easy access to useful information and resources.
Find your Employee Handbook, BLC Fact Sheets, provincial health and licensing requirements, community services guides, and much more!
Can't find what you're looking for?  Contact the Human Resources Team.
COVID-19 Information & Resources
About Coronavirus (COVID-19)
COVID-19 is believed to be spread mainly by coughing, sneezing or direct contact with someone who is sick with COVID-19 or with surfaces they have recently touched.
Symptoms for COVID-19 are similar to those for influenza or other respiratory illnesses. They can range from mild to servere and include fever, cough and difficulty breathing.
Find more information about Coronavirus and up to date information here:
What you should do if you think you have COVID-19
If you are feeling ill, please follow these steps:
Contact your Manager immediately and tell them you are feeling ill. Stay home from work and self-isolate.
Do the COVID-19 Self-Assessment Test on the Alberta Health Services website.
Follow the instructions you get at the end of the self-assessment. If you are instructed to call 8-1-1, stay on the line until someone answers.
Contact your manager to communicate the information provided to you by the online self-assessment or 8-1-1.
If you live in Employee Housing, please contact the Employee Housing department at (403) 760-2200 or StaffRes@bestofbanff.com upon symptoms of illness and communicate the information provided to you by the online self-assessment or 8-1-1.
Travel Advisories
The Government of Canada recommends that you avoid or cancel any non-essential travel outside of Canada until further notice. If you must travel outside of Canada in the next 60 days, contact the Human Resources department at (403) 760-8521 or HR@bestofbanff.com. 
All Albertans who are currently outside the country are to self-isolate for 14 days after they return from being outside Canada, and monitor their condition for fever, cough or difficulty breathing.
Albertans returning from Italy, Iran or Hubei province (China) are asked to contact 8-1-1 within 24 hours of arriving in Canada and to provide their contact information. 
Assistance Programs & Resources for Banff and Canmore Employees
It is with a heavy heart that we accept that the economic impact of COVID-19 has reached Canada, Banff, and Banff Caribou Properties.
We have put together a helpful factsheet for our employees with information & resources to address any needs you may have:
Government of Canada Financial Support (Federal)
Province of Alberta Financial Support (Provincial)
Food Resources
Coping & Mental Health Resources
Information for Foreign Workers and Permanent Residents
Local Help Centres (Banff & Canmore)
Website & Resources for Factual Information
Read the BCPL Factsheet: Assistance Programs & Resources for COVID 19.
Local Help Centres (Town of Banff / Town of Canmore)
The Town of Banff and Town of Canmore are both offering help centre services to answer questions relating to mental health, employment insurance, meal and grocery services, housing, issues related to immigration, childcare and more.
The Town of Banff Help Centre is available 8:30 am – 4:30 pm from Monday to Friday. Their preferred method of contact is by e-mail at help@banff.ca. If you don't have access to e-mail, you may call them at (403) 762-1251 during their normal hours of operation.
The Town of Canmore Call Centre is available 7 days/week from 8:30 am – 4:30 pm. Contact them by email at askus@canmore.ca or by phone at (403) 678-1551.
Employee Handbook
About Banff Caribou Properties
Hours of Work & Getting Paid
Workplace Polices
Benefits & Perks
Local Resources & Amenities
Onboarding
Activate your Dayforce account
Upload your required documentation
Complete your employee checklist
Getting Started Guide
Health & Safety
Your basic rights
Safety responsibilities
First Aid
Fire & Evacuation
Personal Protective Equipment
Harassment, violence and discrimination
Work injuries & WCB
WHMIS
Code of Conduct
Code of Conduct defined
Respect, safety, expectations, community, and service goals
Employee Housing
Housing Eligibility
Criminal Record Checks
Moving in: What to bring & what's supplied
Rent and damage deposits
Housing rules and regulations
Ending Employment
Ending Employment Checklist
Community / Local Resources
Town of Banff Community Services
Bow Valley Affordablility Guide
Banff Access Program
Essentials Local's Guide to Banff
Housing in Banff
and lots more
Town of Canmore Community Services
Affordable Services Program
Canmore Community Guide
Housing in Canmore
and lots more
Healthcare Resources
Urgent Mental Health & Walk-in Counselling
Bow Valley Mental Health Services
How to register for a Family Doctor
and more!
Licensing & Vehicle Registration
Driver's licenses and license plates
Buying, selling & registering a vehicle in Alberta
Chaning your driver's license from another province
Local registry agents
and more!
Banff Registry Office
211 Bear St. (Bison Courtyard), Banff AB T1L 1A6
tel: (403) 762-2177
Canmore Registry Office
104 Kananaskis Way #119, Canmore AB T1W 2X2
tel: (403) 678-9320
Foreign Worker Resources
Important things to know
Monthly workshop calendar
Facebook Page: Foreign Workers Bow Valley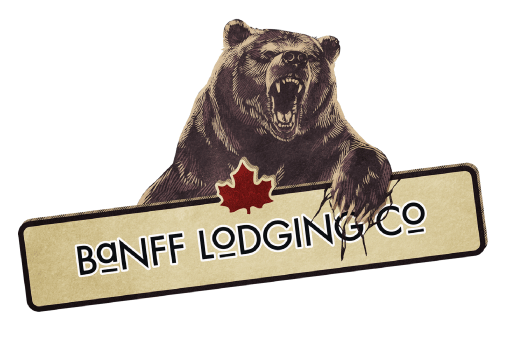 Banff Lodging Company
Local: (403) 762-2642
Human Resources Office
229 Suite 300 Bear Street,
PO Box 1070
Banff, Ab, T1L 1H8
Canada