Job Opportunities
We hire for great hospitality jobs in our:
Hotels
Restaurants
Spas
Cinema
Want to work with us?
To view current job opportunities and apply, visit bestofbanff.com/careers and select job opportunities.
You will be required to create an account, which you can use to apply to any one or more job(s).
If you have previously applied online to a job with us, you can use the same account!
Would you like to apply as a walk-in applicant?
Visit us at Head Office (229 Bear St., 3rd Floor Wolf & Bear Mall) to use our on-site computers and have a member of the HR team assist you with your online application.
Have an electronic copy of your resume handy (i.e. in your email, USB stick, etc.).
Already work with us?
After 3 months in your current position, you are eligible to apply for any other available job in the company.
Please discuss any applications for new positions with your current manager before you apply.
To view current opportunities and apply internally, log-in to Dayforce and select Careers.
Have you been newly hired with us for a summer 2021 job? Below are some Frequently Asked Questions (FAQ's) and answers to help you prepare for your arrival.
I want to start making my travel plans...when should I arrive to Banff?
If you will be living in Employee Housing, please do not make any travel plans until your Move-in Appointment or First Scheduled Shift has been confirmed.
Who do I confirm my Employee Housing Move-in Appointment or First Scheduled Shift with?
Once your work location is assigned (closer to summer), your Manager will reach out to you about scheduling your first shift.
If you have an exact date when you would like to begin work (including for travel time), e-mail HR@bestofbanff.com to advise us of this date.
Your Employee Housing move-in appointment will be coordinated around your first day of work, and you will receive an email from our Employee Housing team.
Where can I stay if I would like to arrive before my scheduled move-in date with Employee Housing?
Due to limited availability, your Employee Housing move-in date will be no sooner than the day before your first scheduled start date.
If you would like to arrive before your scheduled move in, you could stay at a local hostel as an affordable option:
I am travelling by plane...what airport should I fly into?
The closest airport to Banff & Canmore is the Calgary International Airport (YYC), approximately 1 ½ hours by car or bus.
How do I get from the Calgary Airport to Banff/Canmore?
There are a few options for transportation services from the Calgary Airport to Banff & Canmore. Please check with them directly to ensure their regular operations are not suspended or restricted due to Covid-19.
I am travelling by vehicle... where can I park?
Our employee housing has limited underground parking available for residents. If you would like your name to be added to the wait list, please email the Employee Housing team at staffres@bestofbanff.com. Alternatively, Banff has free street parking.
All vehicles require a National Parks Pass to park in Banff. Visitors purchase these at the Parks gate when coming into Banff based on their dates of stay, however parks passes are FREE for residents of Banff.
When travelling to Banff, use the "Through Traffic" lane to bypass the gate and register for a free Parks Pass at the Banff Visitor Centre (located on Banff Ave.), or by contacting Parks Canada at (403-762-1550).
Do I need a National Parks Pass?
If you do not have a car you do not require a park pass.
If you have a car in Banff you need a Vehicle Park Pass.  This is free if you are a resident of Banff.  You will need to show your proof of residence.  Register for your Resident's Park Pass at the Banff Visitor Centre (located on Banff Ave.), or by contacting Parks Canada at (403-762-1550).
What should I bring with me to live in Employee Housing?
We provide:
All major appliances (refrigerator, oven & stove)
Furniture (bed, wardrobe, couch, dining table)
Kitchenware (plates & dishes, cutlery, cooking utensils, pots & pans, microwave, etc.)
Other things (clothing irons, television, drapery, basic cleaning supplies, vacuum, etc.)
You are responsible for:
Bedding and linen (pillow, blanket, towel, fitted & flat sheet, pillow case)


*We can provide the above items for purchase if required, and payment will be collected through payroll deduction

Any personal belongings (clothing & toiletries, groceries, etc.)
*Personal furniture pieces are not permitted in employee housing*
How can I do laundry?
There is Coin Operated Laundry ($3 for wash, $2 for dry) at staff accommodation.  You must provide your own detergent, dryer sheets, etc.
Will I be told in advance who I am living with in Employee Housing?
No, due to unpredictable occupancy levels we cannot confirm roommate details in advance.
If you've requested to live with a specific person, we will make every effort to accommodate your request, with first priority given to couples. However, arrangements may not be in place immediately upon your arrival and may require you to be separated until we can secure a couples unit for you.
Who will provide my uniform? What should I wear on my first day to work?
A uniform is required for most positions, and will be provided to you on your first day of work.
Unless otherwise instructed by your direct Manager, please report to your first shift wearing black dress pants and black non-slip shoes or sneakers.
Where can I send my mail?
Banff: Post mail is not delivered to physical addresses in Banff. You must register for one of the two methods for collecting mail at the Post Office before it arrives. Do not send your personal mail to your work location.
Register for General Delivery (the first 3 months are free, and then you must pay to continue using)
Open a P.O. Box (FREE, but you must provide proof of residency – i.e. Employment Letter)
Canmore: Mail is delivered to your physical address.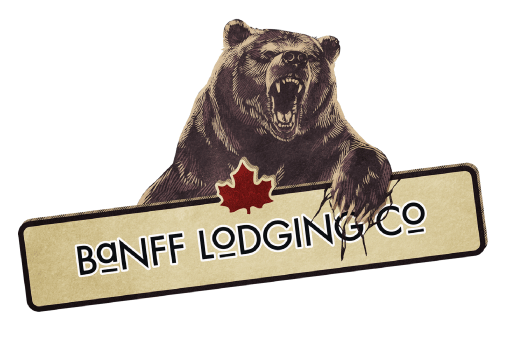 Banff Lodging Company
Local: (403) 762-2642
Human Resources Office
229 Suite 300 Bear Street,
PO Box 1070
Banff, Ab, T1L 1H8
Canada