Covid-19 Information and Resources
The health and safety of our employees and guests is very important to us. Browse this page for General Information about COVID-19, At-Home Activities for Social Distancing, and valuable Assistance Programs and Resources.
Covid-19 General Information


Assistance Programs & Resources

COVID-19 General Information
What you should do if you think you have COVID-19
If you are feeling ill, please follow these steps:
Contact your Manager immediately and tell them you are feeling ill. Stay home from work and self-isolate.
Do the COVID-19 Self-Assessment Test on the Alberta Health Services website.
Follow the instructions you get at the end of the self-assessment. If you are instructed to call 8-1-1, stay on the line until someone answers.
Contact your manager to communicate the information provided to you by the online self-assessment or 8-1-1.
If you live in Employee Housing, please contact the Employee Housing department at (403) 760-2200 or StaffRes@bestofbanff.com upon symptoms of illness and communicate the information provided to you by the online self-assessment or 8-1-1.
Testing is available in Banff 
Eligibility for COVID-19 testing has been expanded to anyone in Alberta who is experiencing COVID-19 symptoms, including fever, cough, shortness of breath, and a runny nose or sore throat. 
If you are experiencing any of these symptoms, stay home and complete the COVID-19 Self-Assessment Test on the Alberta Health Services website. 
If the results of your test direct you to self-isolate, do as required and call Alpine Medical Clinic at (403) 762-3155 to arrange testing. 
The clinic is open with reduced hours; Monday to Sunday from 9am – 5pm. Appointments for Covid-19 testing will only take place during the last hour that the clinic is open.
The COVID-19 test is only for people who currently have symptoms of the virus. The test does not show if you were infected in the past and are no longer symptomatic.
Travel Advisories
The Government of Canada recommends that you avoid or cancel any non-essential travel outside of Canada until further notice. If you must travel outside of Canada in the next 60 days, contact the Human Resources department at (403) 760-8521 or HR@bestofbanff.com. 
All Albertans who are currently outside the country are to self-isolate for 14 days after they return from being outside Canada, and monitor their condition for fever, cough or difficulty breathing.
Banff & Canmore Public Libraries (eResources)
Although the Banff Public Library and Canmore Public Library may be temporarily closed, they offer many FREE electronic resources that you can access from home such as; eBooks, eAudiobooks, newspapers, magazines, music, online courses and more.
Get a Free Library Membership
The eResources are free, but you will need to register for a Library Membership to access them. 
To register for a Banff Public Library Membership, complete their online Registration Form.
To register for a Canmore Public Library Membership, complete their online Registration Form.
Massive Open Online Courses (MOOCs)
What are MOOCs?
Massive Open Online Courses (MOOCs) are free online courses available for anyone to enroll. MOOCs provide an affordable and flexible way to learn new skills, advance your career and deliver quality educational experiences at scale.
Who makes MOOCs?
Most MOOCs are made by universities such as Stanford, MIT, and Harvard; however, some MOOCs are made by companies such as Microsoft or Google, or by various organizations, such as IEEE or the Linux Foundation.
Where can I find a MOOC?
Although MOOCs are created by universities, universities rarely distribute MOOCs themselves. Instead, they rely on course providers such as:
Search serveral courses in one place
Search thousands of MOOCs from a wide variety of course providers (including the ones listed above), by using Class Central, a search engine for online courses.
You can search for your topics of interest, read course descriptions, and go through course reviews to help you decide which courses to try.
Lynda.com (LinkedIn Learning)
Lynda.com is an online learning platform that helps anyone learn business, software, technology and creative skills to achieve personal and professional goals. 
Although Lynda.com typically charges a subscription fee for users, you can access it for FREE if you have a library membership for the Banff Public Library or Canmore Public Library. 
Use this guide to help you log on for free through the Marigold Library System using your library card barcode number and PIN.
artsPlace Online Courses
artsPlace Canmore has launched a series of online programs for adults, children and families, starting May 4th. 
Whether you're looking to try a new skill or foster an existing one, artsPlace has programs designed to suit your every need, interest, skill set, and ability. From drawing to painting, ceramics to pottery, textiles, stained glass-fusing, jewelry-making, theatre and music workshops, our classes are structured and taught by our extraordinary Bow Valley artists.
Online program registration is now open. Explore their online programs at artsplacecanmore.com/programs.
MasterClass Live
MasterClass is a streaming platform that offers online classes in a wide range of subjects, taught by leaders in their fields, such as Gordon Ramsey on cooking, Martin Scorsese on filmmaking, Penn & Teller on magic and so on. 
As of March 25th, MasterClass is offering one free streaming class per week on Wednesdays at 5pm PT/8pm ET at learn.masterclass.com/masterclasslive.
You can view the previous weeks' #MasterClassLive streams on YouTube with guests such as;
Chris Voss (Former FBI hostage negotiator)
Bobbi Brown (Legendary makeup artist)
Dan Brown (Bestselling author of thriller novels i.e. The Da Vinci Code).
Among others.
Apart from the free weekly #MasterClassLive streams, you can purchase an annual membership. Watch the promo video to learn more.
The Shows Must Go On! By Andrew Lloyd Webber
A different Andrew Lloyd Webber musical will stream for the full length performance every week on Fridays at 2pm ET/11am PT on The Shows Must Go On!, a new YouTube channel devoted to this project. Each show will remain viewable for 48 hours afterward.
Musicals already shown include Joseph and the Amazing Technicolour Dreamcoat, Jesus Christ the Superstar, The Phantom of the Opera, Love Never Dies, By Jeeves, and more. 
artsPlace Online Concerts
artsPlace has launched a series of online concerts for you to keep connected to our creative community from home and listen to local music.
Each week artsPlace will release two new concerts on Mondays and Thursdays at 7pm, recorded live from the artsPlace stage and featuring your favourite local musicians. Watch these amazing FREE local concerts their website or on their social media platforms.
Watch the performances that have already been shown on the artsPlace Canmore YouTube page, and view the list of upcoming concerts at artsplacecanmore.com/whats-on/online-concerts.  
BanffLIFE Virtual Events
Virtual Pasta Nights – Hosted by BanffLIFE
BanffLIFE is back with weekly pasta nights, happening over Zoom! Pasta Nights will take place on Wednesdays at 6:30 pm. You can join using this link banff.zoom.us/j/88206404492, or with the meeting ID: 882 0640 4492.
Virtual Films for Thought – Hosted by BanffLIFE
BanffLIFE will present short films and have a discussion with a focus on mental health. This event will take place over Zoom on April 23rd and April 30th at 2pm. Register here for this free event.
Banff Mountain Film Festival Films
The Banff Centre is bringing the epic adventure of their Mountain Film and Book Festival to you by providing a curated program of free Festival films that you can watch from home.
The films they have selected were all finalists in the 2019 and 2018 festival here in Banff, and can be viewed at banffcentre.ca/film-fest-at-home.
Google Duo/Google Hangouts
You can use the Google Duo app on your Android Phone, iOS smartphone, tablet or computer to video chat with up to 12 of your friends at a time. It uses your phone number to reach people in your contact list and to let you start creating groups. It also has a Knock Knock feature, which allows you see live video of your caller before you answer.
Marco Polo
This app combines texting, social media and video chats on one platform. If you want to video chat with someone — but can't do so in real time because they have a busy work schedule or live in another time zone — Marco Polo is the app for you. You can send video messages to individuals or groups that they can watch and respond to at their leisure. Marco Polo saves all your video messages — and doesn't limit your video time — so you can revisit past conversations. You also can add fun filters and voice effects to give your friends on the other end of the videos a laugh. 
Houseparty App
Houseparty is a social networking app that allows up to eight people to video chat at once in a "room." Users can have infinite rooms and easily float between rooms without needing to call someone or be accepted in.The app also allows you and your friends to play games against eachother such as drawing, Heads Up, quizzes and more. 
Netflix Party
Have a movie night apart while still together using Netflix Party. It's a free Chrome browser extension you download on your computer. Once you've done that, you just navigate Netflix and pick the movie or TV show you want to watch. To invite friends to join your party, pause your show after it loads and click the red "NP" button. That will give you a unique link to send your friends so they can join your "room." Then you can watch your movie or TV show together — and even talk about it using the platform's chat tool.
Live Yoga Workouts by CorePower Yoga
CorePower Yoga is streaming new classes live every day on the CorePower Yoga Youtube page with a focus to strengthen, balance and detoxify your entire body and mind as you move through more challenging postures with connected breath.
They are also providing free access to a new collection of online classes every week; Keep Up Your Practice. You can view a selection of 30 minute and 60 minute videos at corepoweryogaondemand.com/keep-up-your-practice. 
Peloton App (90-Day Free Trial)
Peloton is offering a free 90-day trail of the Peloton App, giving you access to thousands of live and on demand classes from over 10 workout types including strength, yoga, outdoor running, stretching, cycling, bootcamp, meditation and running. The app is available for Android, iOS, and Amazon Fire TV.
A credit card is required to enroll in the trial, but Peloton says it will remind users three days before their 90-day trial ends so they aren't accidentally billed, and the trial can be cancelled at any time.
If you choose to continue after the trial, Peloton costs $13 per month.
Assistance Programs & Resources
Government of Canada Financial Support (Federal)
1. Canada Emergency Response Benefit (CERB)
This taxable benefit provides a payment of $2,000 for a 4-week period for up to 16 weeks for workers who lose their income as a result of the COVID-19 pandemic.
To find out if you are eligible for CERB, click here.
Applying for CERB
To deliver payments to Canadians in a fast and easy way, the CERB is being jointly delivered by Service Canada and the Canada Revenue Agency (CRA). There are a few simple questions you can answer that will direct you to the service application option that best fits your situation.
To find out if you should apply for CERB through Service Canada or CRA, click here.
2. Employment Insurance (EI)
If you have stopped working because of COVID-19, you should apply for the Canada Emergency Response Benefit (CERB), whether or not you are eligible for Employment Insurance.
If you became eligible for EI regular or sickness benefits on March 15, 2020 or later, your claim will be automatically processed through CERB.
To find out if you should apply for CERB through Service Canada or CRA, click here.
Applying for Other EI Benefits
For other EI benefits, including maternity, parental, caregiving, you should also continue to apply as normal. For more information on applying to other EI benefits excluding Regular and Sickness, click here.
3. Others

Other financial assistance programs through the Canadian government that you may be able to access for support include;
Find a full overview of Canada's COVID-19 Economic Response Plan here.
Province of Alberta Financial Support (Provincial)
1. Emergency Isolation Support (CLOSED)
The Government of Alberta's Emergency Isolation Support program is now closed.  This was a temporary program to provide one-time funding until the Government of Canada announced its own support program. The new Canada Emergency Response Benefit is now available as of April 6, 2020.
2. Others
Other financial assistance programs through the Alberta government that you may be able to access for support include;
Utility payment deferral;
Student loans repayment deferral;
Banks and credit unions;
Education property tax freeze.
For more information on what each of these programs can provide, and any required steps you must take, go here.
What's For Dinner? Pauw Foundation Meal Kits
Have healthy and affordable meal kits delivered to your door each week, with ingredients for 3 meals, to feed 4, with easy to follow recipes.
All BLC employees may access the discounted pricing as listed on the menu, including those who are still working and who are temporarily laid off.
Meal kits will be delivered to any BLC employee living in Banff or Canmore.
For full details, including menu selections, ordering, and deliveries, go to pauwfoundation.com.
Bow Valley Good Food Box
Get 20-25lbs of fresh produce for $25 (applicable to anyone who has lost income due to COVID-19), or $30 (regular price).
For full details or to place your order, go to http://bowvalleypcn.ca/Features/Pages/Good-Food-Box-Article.aspx.
Canmore: Due to Covid-19 restrictions, boxes will be delivered to all purchasers in Canmore.
Banff: Purchasers in Banff will be required to pick up their box at the scheduled date & time.
Banff Food Rescue
Access healthy food for a suggested donation of $3 per individual.
The current pick-up schedule is Monday, Wednesday, and Friday from 6pm – 7pm at 215 Banff Avenue (Lower level Sundance Mall). No advanced ordering is required.
Changes to the pick-up schedule will be posted on their Facebook page: facebook.com/banfffoodrescue/
Canmore Food Recovery Barn
Stop food from going to landfill and access healthy food for a suggested donation of $5 per individual.
The current pick-up schedule is Tuesdays & Thursday at 5pm at 1205 – 1st Ave, Canmore (Shepherd of the Valley Lutheran Church). No advanced ordering is required.
Please remember to bring a reusable bag, and arrive a few minutes early to draw your number!
Facebook page: facebook.com/CanmoreFoodRecoveryBarn/
Chili's Take-Out
Chili's take-out is available daily from 1:30 pm – 8 pm. View Chili's To Go Menu and call (403) 760-8502 to place your order.
BLC employee food discounts are still available when you show your Staff ID at pick-up.
Chili's delivery is available through ToGo Canada (see next).
ToGo Canada
ToGo Canada offers delivery services for select restaurants in Banff and Canmore. View available restaurants and menus at togocanada.ca/.
Grocery orders are also available (max. 20 items). Pre-order for next-day delivery by e-mailing orders@togocanada.ca.
Order online at togocanada.ca/ or over the phone at 403-762-8646 (Banff) or 403-688-8646 (Canmore).
Foreign Workers and Permanent Residents
Settlement Services in the Bow Valley
Settlement Services' office is temporarily closed due to COVID-19, however their services are still available to help new Permanent Residents with;
Finding information you need
Applying for Employment Insurance (EI)
Applying for other government benefits
Doing your taxes
Any questions or concerns you have.
Contact Settlement Services by e-mail at settlement.programmer@banff.ca or by phone at (403) 762-1144.
Bow Valley Immigration Partnership (BVIP)
BVIP has a webpage dedicated to helping Temporary Foreign Workers and Permanent Residents navigate the COVID-19 pandemic, including resources in different languages.
Questions & Answers for Foreign Workers and Permanent Residents
Help for Foreign Workers
Help for Permanent Residents of Canada
Resources in Other Languages
View Bow Valley Immigration Partnership's website at bvipartnership.com/covid19/.
IRCC COVID-19 Updates
If you have a Work Permit or have applied for Permanent Residency, please refer to the IRCC webpage for new updates that may be relevant to you.
Coping & Mental Health Resources
Local (Banff & Canmore)
Mental Health & Walk-In Counselling (URGENT):
Available at the Banff Mineral Springs Hospital & Canmore General Hospital from 2 – 9 pm every day.
No appointment needed.
Bow Valley Mental Health Services (NON-URGENT):
Call (403) 943-1500 to reach Access Mental Health and complete an initial screening over the phone. Access Mental Health is familiar with both Alberta Health Services (AHS) and community-based programs and will explore all options in order to refer individuals to the most approptiate health resources.
Telephone Support
Call Alberta Health Services Mental Health Helpline at 1-877-303-2642 to access 24/7 support from a registered nurse.
Call Alberta Health Link at 8-1-1 for advice on your medical situation.
Text COVID19HOPE to 393939 to subscribe to a text-based service that provides encouragement and helps ease feelings of stress or anxiety. Subscribers will receive daily messages on how to focus on healthy thinking or actions to help manage their mood.
Mobile Apps for Self-Care
Mobile Apps for Self-CareThere are a variety of mental health apps out there to help you manage anxiety, depression, and stress, and track your mood. Here are a few for you to check out that are available for Apple and Android.
Local Help Centres (Banff & Canmore)
Banff Help Centre
The Town of Banff's Emergency Social Services team is available 8:30am – 4:30 pm, Monday through Friday, to help answer questions relating to mental health, employment insurance, meal and grocery services, housing, issues related to immigration, child and youth care information and more.  
Their preferred method of contact is by e-mail at help@banff.ca. It it important that you include your name, phone number, email address, citizenship status, preferred form of contact and what questions or concerns you have.
If you do not have access to e-mail or a computer, you may phone them at (403) 762-1251 during their open hours of operation.
Visit Banff.ca/COVID for information and assistance.
Canmore Help Centre
The Town of Canmore's call centre is now open and will operate 7 days/week, 8:30am – 4:30pm to help answer questions relating to mental health, employment insurance, meal and grocery services, housing, issues related to immigration, childcare and more.
Contact their call centre by email at askus@canmore.ca or by phone at (403) 678-1551 during their open hours of operation.
Visit Canmore.ca/COVID for information and assistance.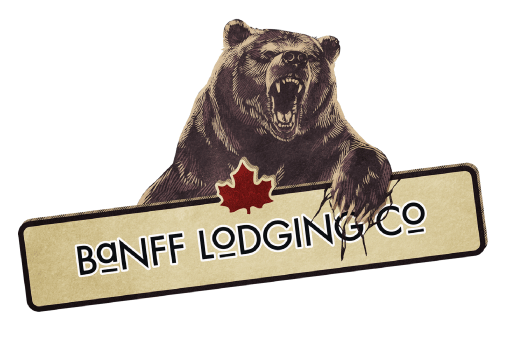 Banff Lodging Company
Local: (403) 762-2642
Human Resources Office
229 Suite 300 Bear Street,
PO Box 1070
Banff, Ab, T1L 1H8
Canada